Below is a modified version of David Cecils doc on how to remove the center console. Ok, so it does not show a picture of the navigation screen but you get the point. To remove the 4x3 Navigation assembly, you must first work on the glovebox. The basic procedure is to open the glovebox, remove the outer beige (or whatever interior color you have) trim below the wood, then remove the wood trim. Do not try to remove the wood trim on it's own first -- you'll break it.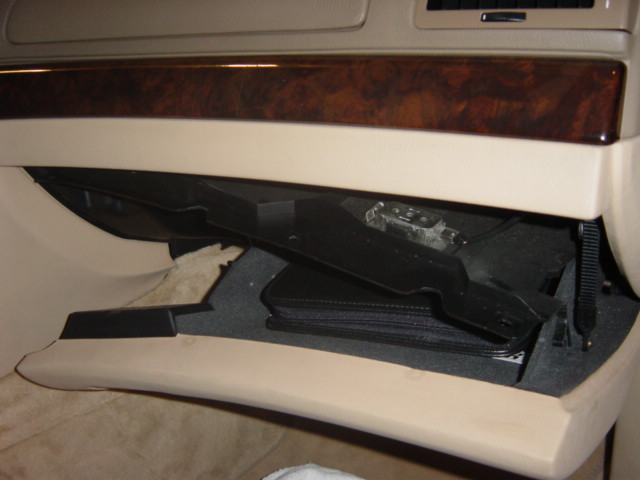 Start by opening the glovebox and detaching the black plastic cover.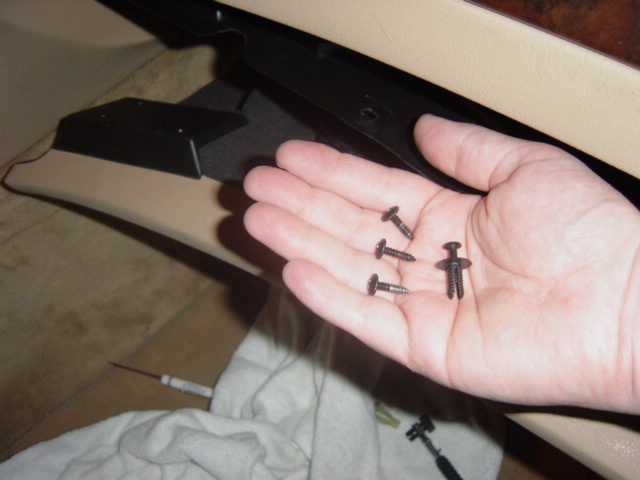 The cover is held in place by three screws and a pressure rivet. Removing the cover will provide

access to the nylon screws shown in the next photo.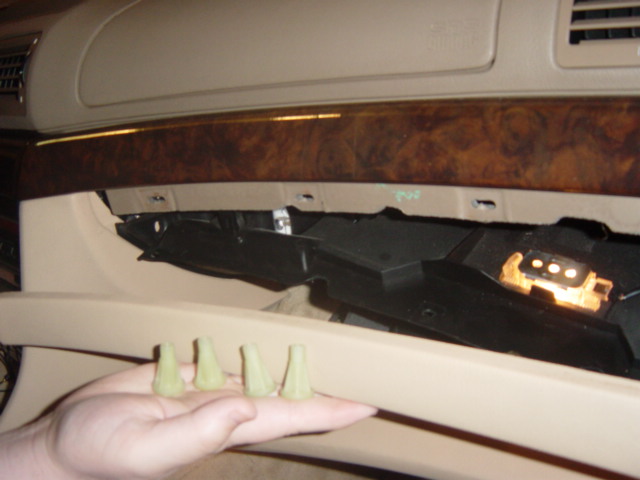 Next, remove the beige dash trim below the wood. There are four nylon screws holding it in place from

the inside of the top of the glovebox.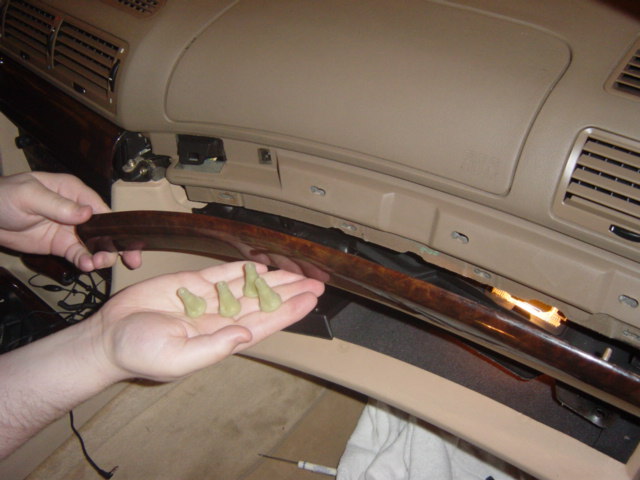 The wood trim is secured to the dash by another set of four nylon screws, accessible from the inside

top of the glovebox. Once the screws have been removed, gently pull the wood away from the dash. It's

secured to the dash by two metal posts which are held in place by pressure only. The wood trim is

actually laminated onto aluminum. It's a lot more sturdy than it seems -- just don't twist it or pull

to hard.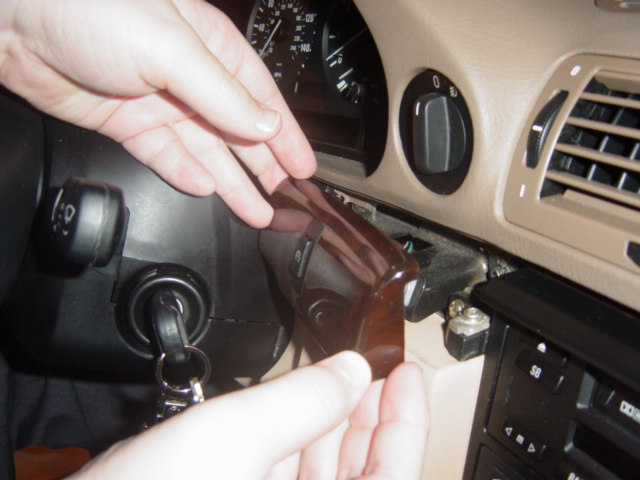 The wood trim on the left side of the console is removed by simply pulling it away from the dash. As

with the other side, the wood is secured by two metal posts that are held in place by pressure only.

There are no screws to remove.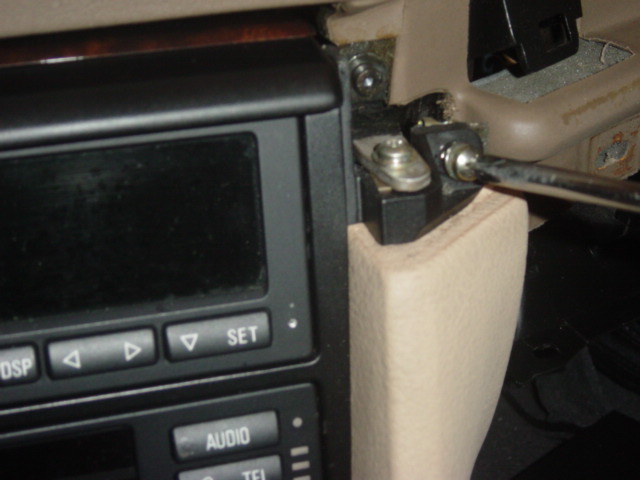 Although not shown in these pictures ( I will update soon, you remove the trim on the 4x3 Navigation screen by removing the screws under the trim, just above the AC Controls
Once the trim is off remove the 4 or so screws located around the frame of the 4x3 Navigation display. You do NOT have to remove the entire center console. Just the two screws shown above and 4 or so on the bottom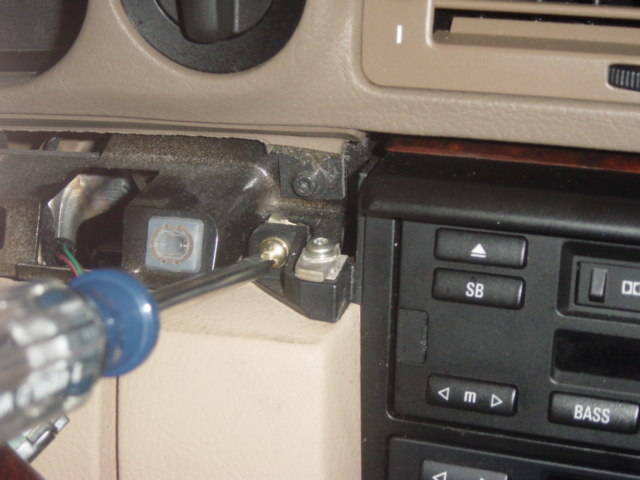 Remove the two screws on the left side.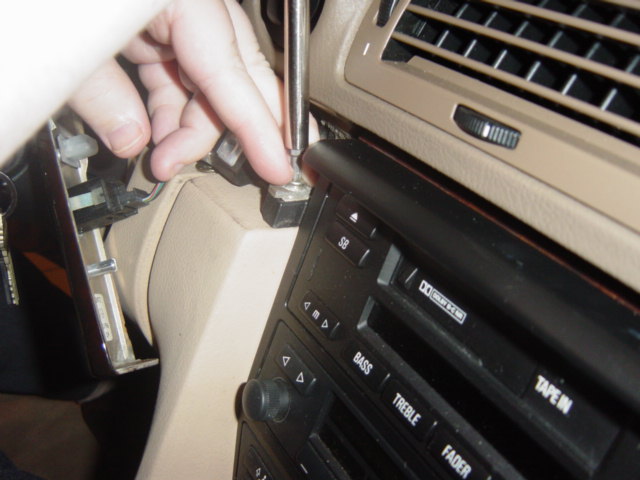 Here's a shot of the torx screw on the left side.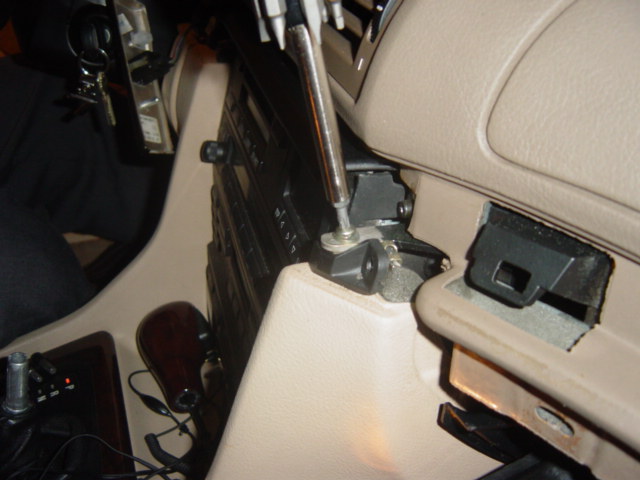 And the torx screw on the right side.


Once removed, slide in the 16x9 display and screw in the screws.
To take full advantage of the 16x9 display you should also replace your Nav Computer with the MKIII CD or MKiv DVD recorder. Both are supported with this 16x9 display
I have heard that you can use the MKI or MKII with the widescreen, but it leaves some black areas. I do not know more details as I have not tried either.
I will update this instruction guide with more information soon